SAFE TECHNOLOGY
Each product development aims to make it possible to operate the technology without errors.
The teams prepare for deployment as best as they can, both physically and mentally. We help them to perform their tasks to the best of their ability with our ergonomic product design.
Relative to the time spent attending emergencies, firefighters actually spend most of their time training and practicing. Professional firefighters conduct drills several times a day, while volunteer firefighters conduct drills or undergo some sort of training every couple of weeks. Exercises address all manner of areas – from equipment expertise at the station through to "hot drills" in the fire container. Drills and exercises are conducted to help firefighters acquire new skills, while special training sessions and courses are provided for aerial ladder operators, high-altitude rescue workers and emergency divers. Cooperation among multiple fire services is also regularly put to the test, as is organization and operational command in the event of large-scale damage situations, covering everything from regional community drills through to national disaster prevention drills such as "Lentia MMXIX," which was conducted in Linz and the surrounding area in October 2019.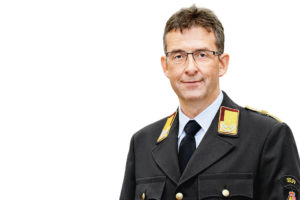 "The ability to provide effective assistance in exceptional circumstances requires perfectly coordinated teams."
ROBERT MAYER
REGIONAL FIRE SERVICE COMMANDER FOR UPPER AUSTRIA

"Firefighters learn and train throughout their entire career", says Robert Mayer, regional fire service commander for Upper Austria. "Training begins as soon as they join the fire service and continues until they leave. The goal of drills is clear: The ability to provide effective assistance in exceptional circumstances requires perfectly coordinated teams whose members can rely on each other without question, for whom every action is automatic and who can perform their duties smoothly and correctly at all times, no matter how tired they might be."
An astonishing amount of creativity is required of fire services to make the drills as realistic and exciting as possible: A stairwell in an elementary school was used for rappelling drills, while the town hall was once filled with theatrical smoke so that firefighters could practice rescuing people while using breathing protection. Other exercises that are regular fixtures on the agenda for volunteer firefighters include learning how to ensure the supply of extinguishing water over long distances; use foam concentrates correctly and in the correct quantities; and cut open wrecked vehicles using hydraulic rescue equipment.
Special exercises such as driving safety training on cordoned-off test sites or virtual deployment drills on driving or tactical simulators are welcome additions to the regular training program. Rosenbauer makes an important contribution here, too, by developing high-quality simulators (PANTHER Tactical Simulator, Emergency Response Driving Simulator, Aerial Ladder Tactical Simulator) that can be rented or sold to fire departments for training purposes The Fraport Aviation Academy in Ljubljana also uses simulator training, as Director Uihlein can confirm: "We purchased a PANTHER 6×6 and PANTHER Tactical Simulator to ensure that we can offer optimal training opportunities to the members of our airport fire department. The major benefits of virtual training systems are that they entail no risk of an accident; they do not require any additional resources; they have zero environmental impact; and there are no consequences if someone makes a mistake. In addition, simulator-based deployments can be repeated as many times as necessary, recorded and discussed in debriefing sessions." With driving4fire, Rosenbauer also offers a package of real-life and simulator-based driver training exercises.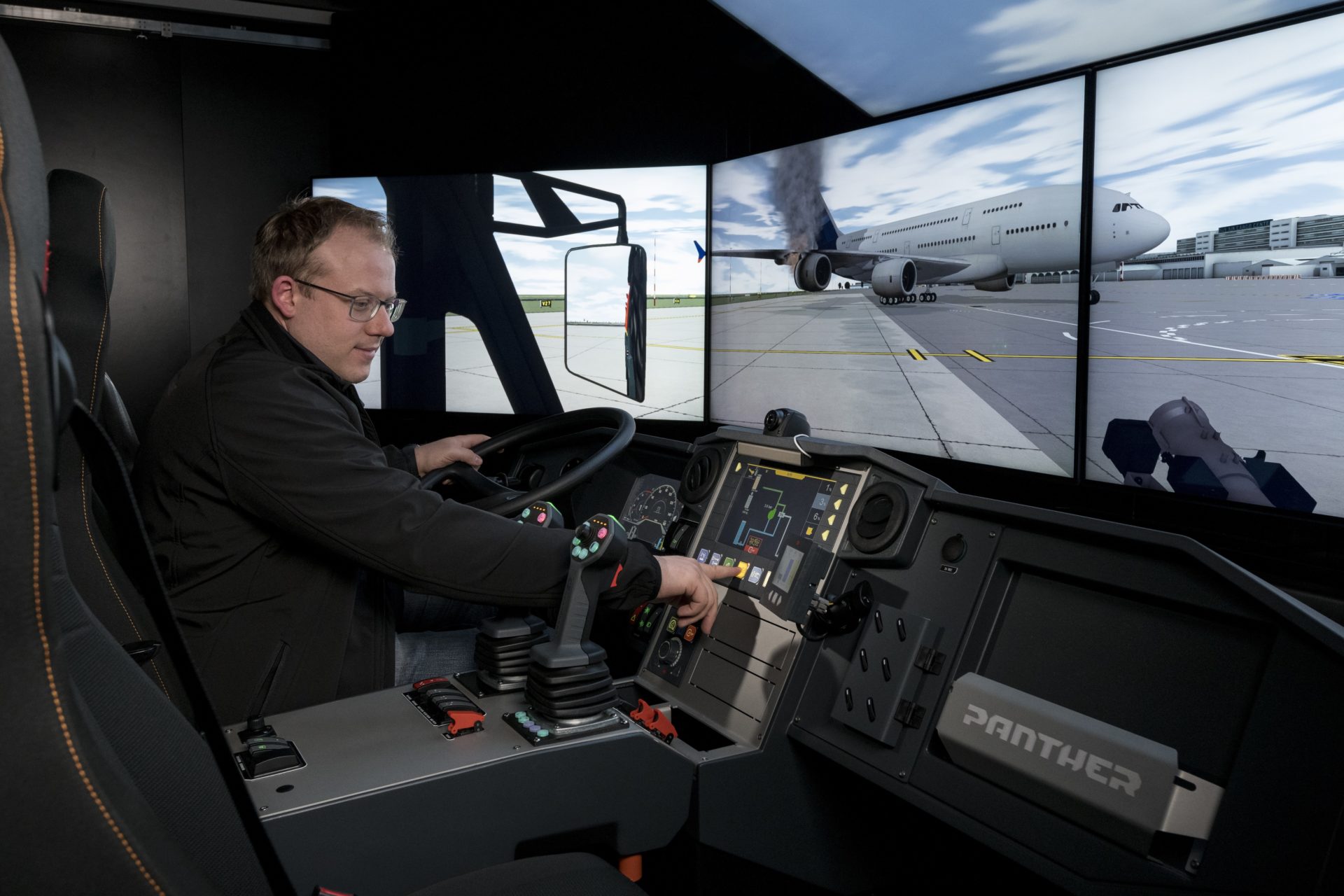 VIRTUAL TRAINING
On the simulator, errors do not have consequences. Instead, they present opportunities to learn.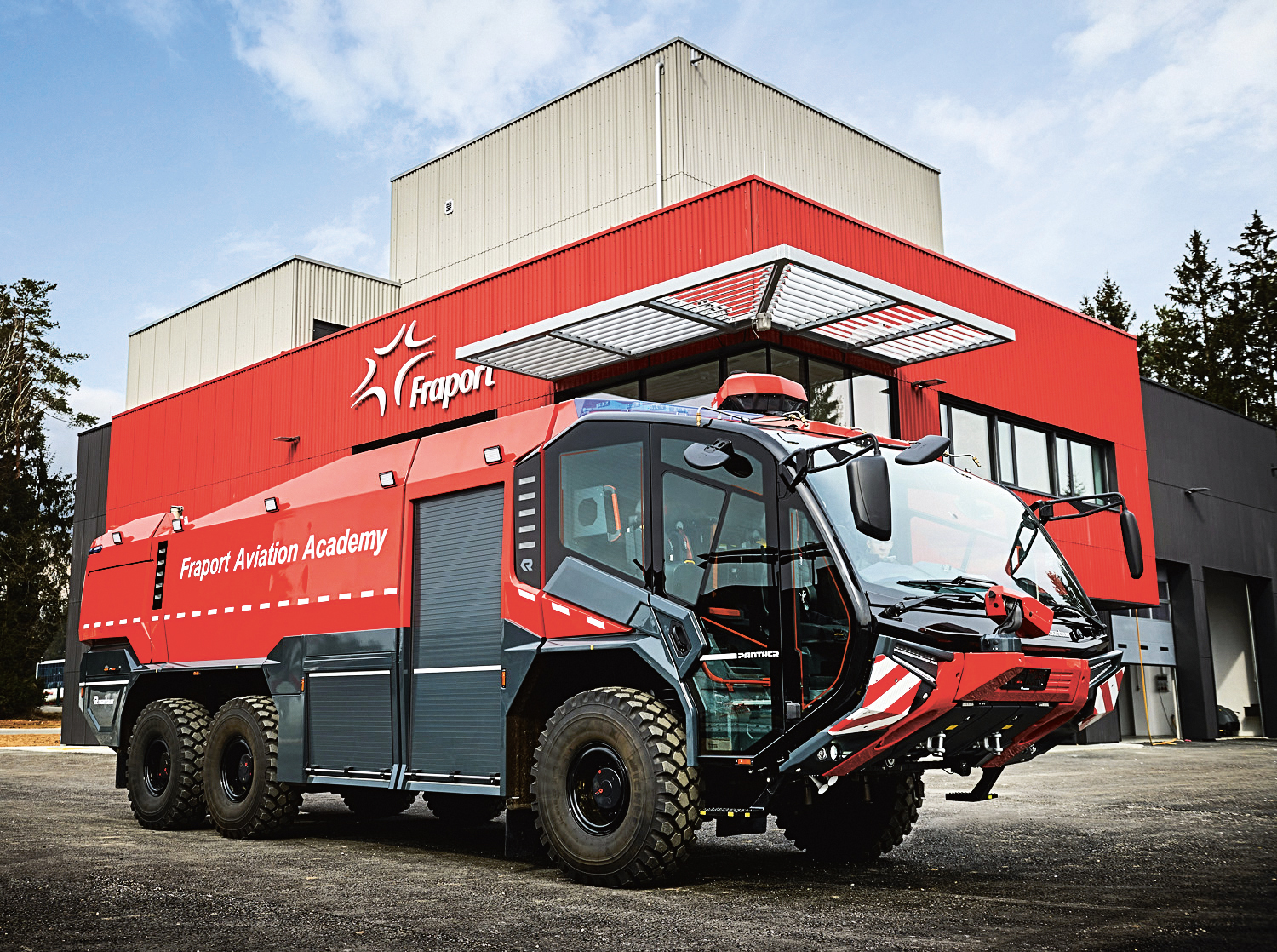 PANTHER & SIMULATOR
The Fraport airport fire department trains on both a real vehicle and a simulator.
Things becomes really exciting for firefighters when they get to take part in large-scale drills like the one that took place in the Upper Austrian central region back in October 2019. The background to the "Lentia MMXIX" national disaster prevention drill was that after a long spell of hot weather, the wider area of Linz was plagued with terrible weather conditions including hail, heavy rain and hurricane- force winds. Large areas were flooded, road links were disrupted by fallen trees and an entire village was almost completely washed away. Lightning also triggered a forest fire and a number of hikers were reported missing. And at a hazardous material warehouse at the port of Linz, pollutants escaped and containers were washed into the Danube.
"Lentia MMXIX" saw around 1,000 firefighters from across Austria – including pollutant specialists from Lower Austria, Burgenland and Vienna, forest firefighting departments from Carinthia and Styria, special forces from Salzburg with their high-power pumps, Tyrol's disaster prevention department supported by the Landeck fire service, Linz's second firefighting and disaster prevention department as well as more than 30 fire divers from various federal states – take part in a mass training session. Together with the Perg water services department, they had to perform the most delicate of tasks: rescue a helicopter from a harbor basin.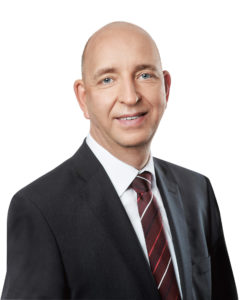 "On the simulator, the benefits are that there is no risk of an accident and no additional resources are required."
THOMAS UIHLEIN
DIRECTOR OF FRAPORT AVIATION ACADEMY
When developing its products, Rosenbauer is careful to ensure that they can be operated safely and without errors both in deployment and training. The COMFORT stowage system, for example, is designed to make life easier for firefighters. The name says it all: Sliding trays and lowering devices make it easy for firefighters to remove heavy and unwieldy equipment from the vehicle. A tensioned spring system with a one-finger bar bracket allows firefighters to remove and securely lock away equipment with just one hand. In addition, all elements in the vehicle that can be operated or grabbed (handles, lashing straps, locking and unlocking devices) are all colored bright orange.
The Logic Control System (LCS) is a standard user interface for Rosenbauer vehicles and products. It presents all functions in a series of standardized pictograms and color codes and, thanks to its defined logic, prevents buttons and functions being activated that, in certain situations, are not possible or not allowed. The input media are ergonomically optimized and can be safely operated even when protective gloves are worn. More and more firefighting technology functions are being automated and/or combined in logical clusters to make life easier for emergency service teams and allow them to operate systems intuitively, correctly and safely. This brings us full circle back to the drills, which are much safer thanks to state-of-the-art, userfriendly technology. And of course, that also makes training more fun!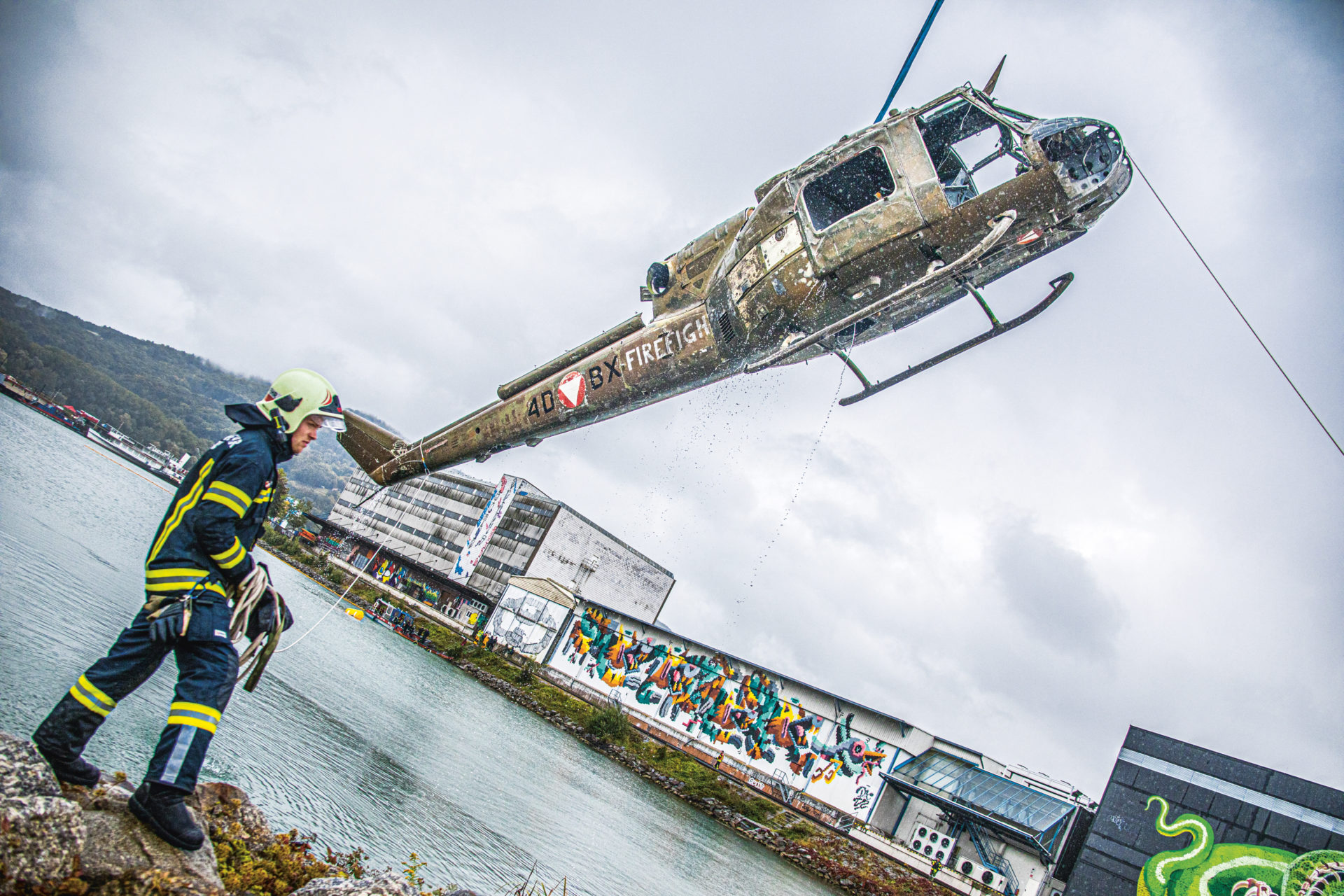 LENTIA MMXIX
Helicopter rescue from the Linz harbor basin.
Fire services learn how to properly handle Rosenbauer products as soon as they take delivery of them. Not a single vehicle leaves the company without its future operators receiving comprehensive training, sometimes over several days. Training is also provided every time we deliver a portable pump or generator. And Rosenbauer's training4fire training program offers firefighters numerous ways to enhance their expertise, learn new things or take part in practical training. Training takes place either at the Rosenbauer training centers in Leonding and Karlsruhe or, upon request, directly on the fire service's premises and is provided by experienced employees, many of whom have worked in production or customer service. Training sessions encompass practical training and state-of-the-art e-learning modules. Rosenbauer offers not only ongoing operator training – including refresher training and train-the-trainer courses – but also technical training by professionals for professionals, real-life tactical and deployment training and bespoke special training for customers purchasing industrial and ARFF vehicles. All participants in the Rosenbauer training program not only are guaranteed first-hand information, but also benefit from the in-depth knowledge and many years of experience of the firefighting industry's technology leader.
Interested in Rosenbauer municipal vehicles? You will find all information on our page for municipal vehicles.
The text on this page is taken from the Rosenbauer Annual Report 2019. The chapter can be found in the Download Center as a PDF file.