Foreword by the Executive Board
With our sixth Sustainability Report, we look back on an extraordinary 2022. Despite the challenging framework conditions, we succeeded in setting the course needed to lead Rosenbauer toward an emission-free and sustainable future.
Video Sebastian Wolf, CEO
As the Intergovernmental Panel on Climate Change (IPCC) urgently appealed in March 2023, the coming years are crucial for the course of climate change and urgent action is needed now if we are still to achieve the target of 1.5 degrees.
Especially as a technology and innovation leader in the firefighting industry, it is natural for us to take responsibility and do our part to contribute to a resource-conserving and climate-friendly economy. This is why we have once again intensified our focus on the issue of sustainability as part of the ongoing implementation of the EU Taxonomy Regulation and in view of the upcoming upcoming Corporate Sustainability Reporting Directive (CSRD). The climate strategy adopted in the reporting year as part of the sustainability strategy is a key component of our long-term "Rosenbauer City 2030" strategy, which we presented to the public at Interschutz 2022. In the future, it will form the framework for our corporate actions and contain measures to achieve the targets set out in the Paris Climate Agreement.
As a starting point, we also determined our indirect carbon emissions for the first time in a comprehensive greenhouse gas inventory. This demonstrated that as an assembler, we cause only a very small proportion of the emissions attributable to us ourselves, namely through the consumption of purchased energy or through our own vehicle fleet. With a new program for greater energy efficiency, we are analyzing potential savings here and plan to reduce our emissions in this area by 46.2% by 2030 compared with 2019. But by far the greater proportion of greenhouse gases are indirect emissions – around 80% of which are generated by the use of our firefighting vehicles, which today are still predominantly based on diesel–powered truck chassis. With this in mind, we have set ourselves the goal of reducing our indirect emissions by 27.5% by 2030.
To achieve this ambitious goal, we need a shift away from the classic internal combustion engine and toward alternative low-emission drive systems, combined with sustainable procurement.
At Interschutz, the industry's leading trade show, we were the first manufacturer to present a complete all-electric vehicle line-up for municipalities based on the RT. We have thus kept our promise to the market to offer every vehicle category we sell with an electrified drive train by 2023. With our electric line-up, we are not only supporting fire departments on their way to emission-free everyday work but also transforming our business model in a sustainable manner.
However, our comprehensive understanding of sustainability goes far beyond the environmental component. We also hold diversity in high regard. Women are still underrepresented at Rosenbauer. The women@ rosenbauer initiative aims to promote women at all levels and achieve a 15% share of women by 2025, both in the overall workforce and in the top two levels of management.
With this report, we provide you with an insight into how sustainability is anchored in the Rosenbauer Group and the measures we are taking to achieve these goals.

We would like to thank all our stakeholders for accompanying us on this responsible and challenging journey.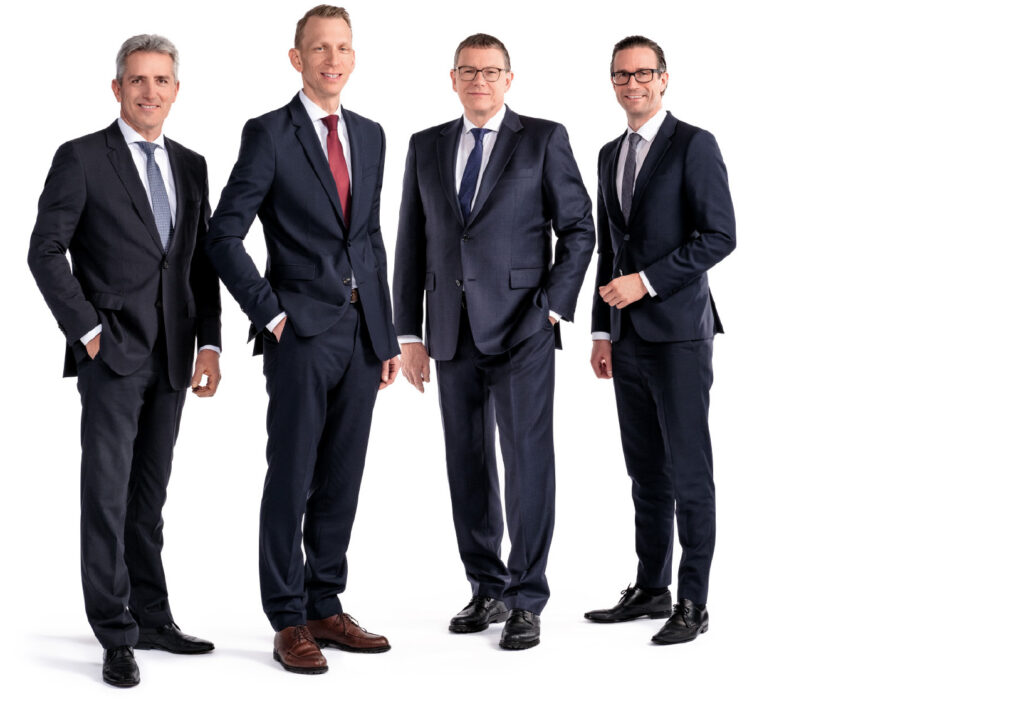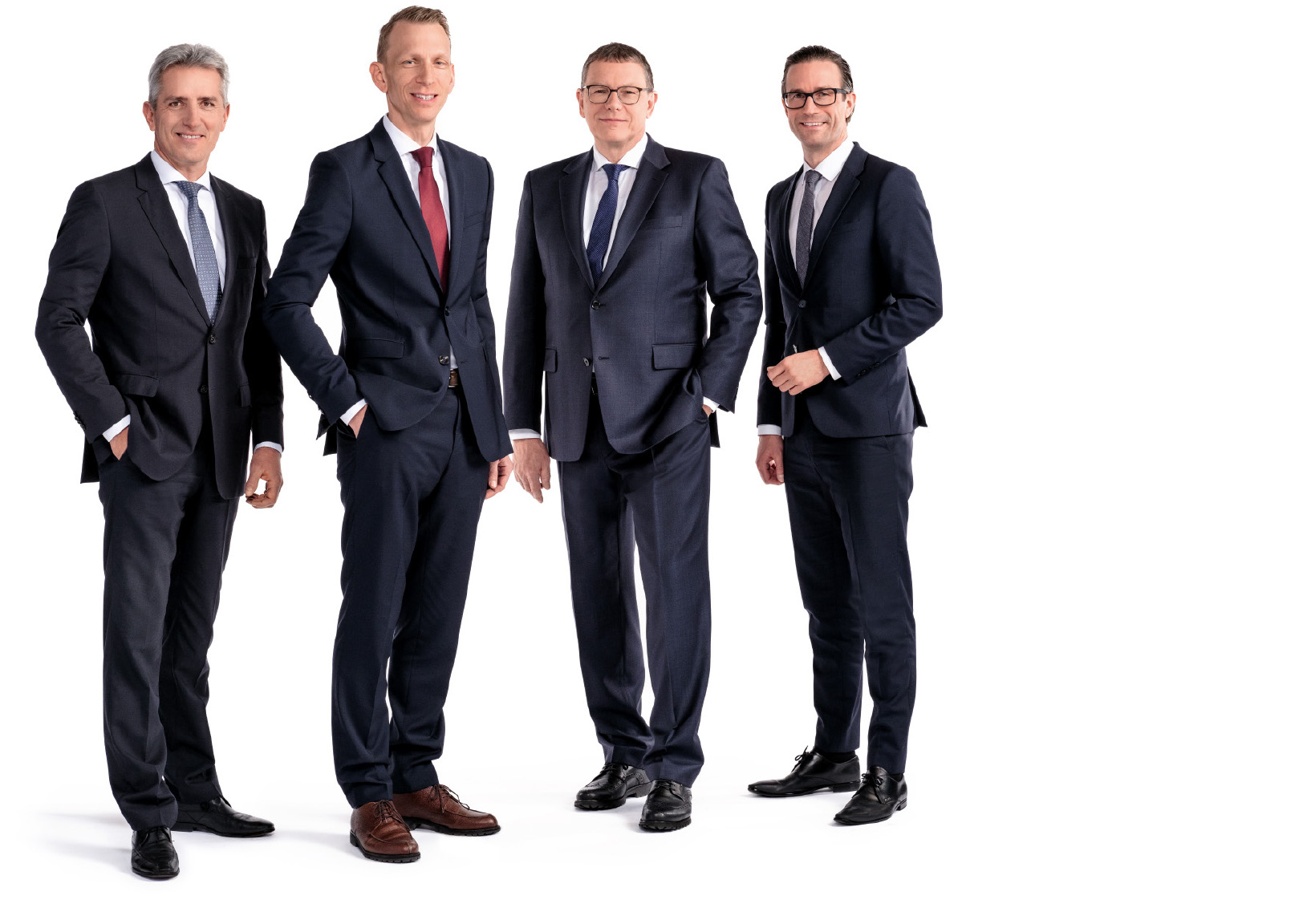 From left: Andreas Zeller, Sebastian Wolf, Markus Richter, Daniel Tomaschko