The world's fire departments and Rosenbauer itself are facing major challenges between now and 2030. Rosenbauer is meeting these together with the emergency services.
We take on new

challenges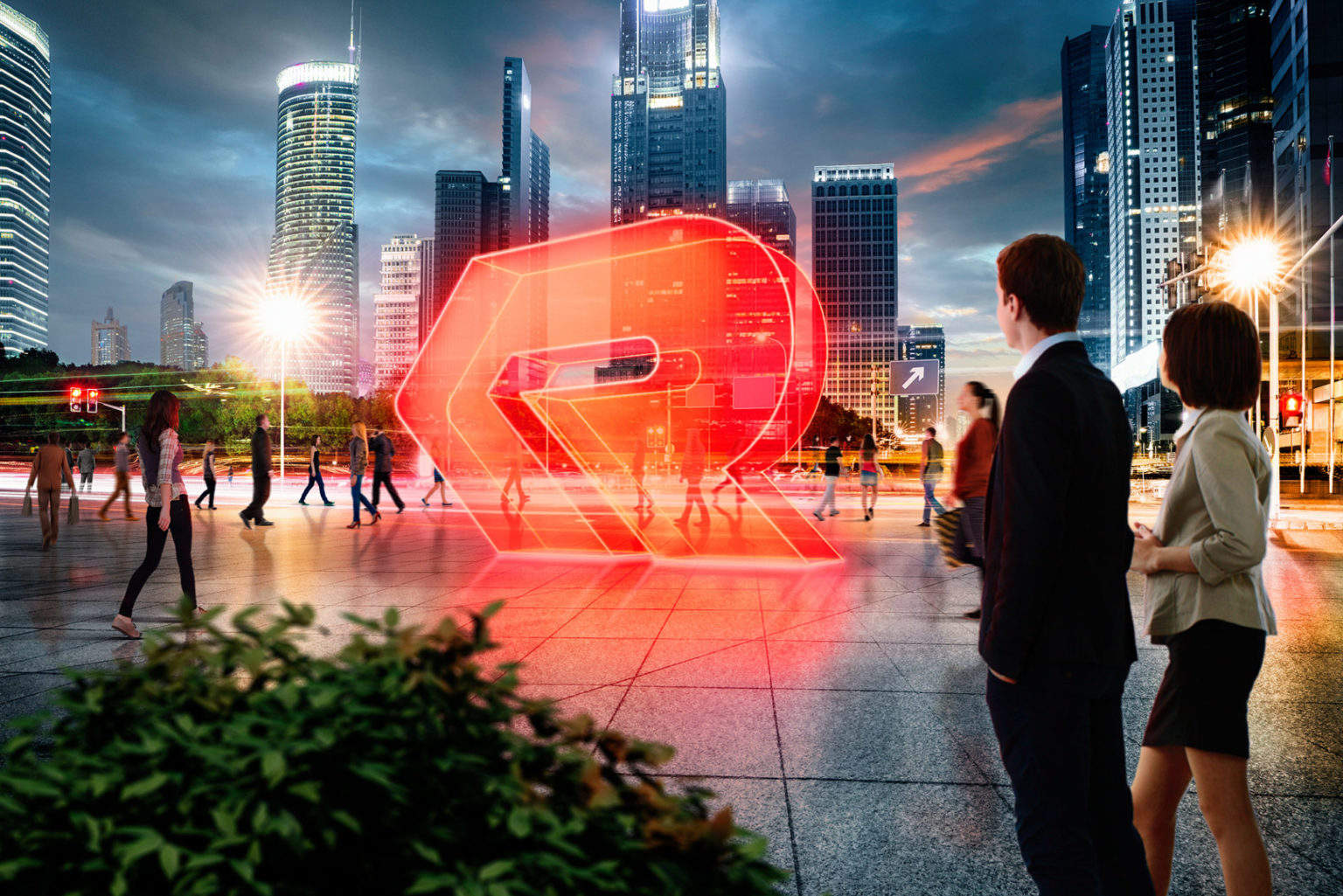 Rosenbauer City 2030 –

Our Strategy
With its Strategy 2030, Rosenbauer aims to change the world of firefighting. To this end, Rosenbauer is focusing on innovation and technology leadership, customer loyalty, and operational excellence.
We change
the world of
firefighting!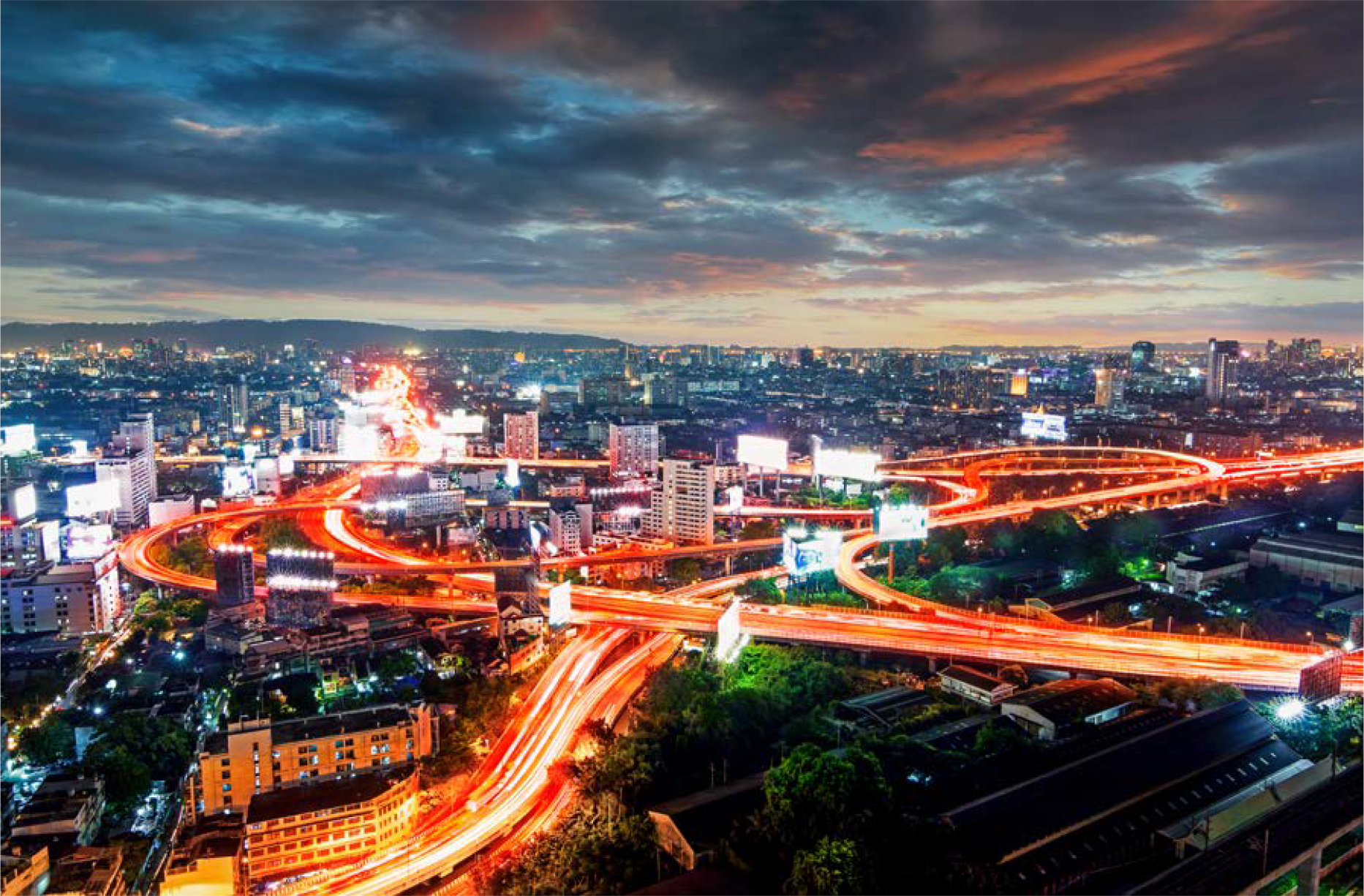 We guide
the industry.
We provide
best value for money.
We save lives.
We deliver
performance.
We are
responsible and
successful.
We care
for our people.
This mission unites all employees and partners of our company and makes us

One Rosenbauer.
Video and foreword from our CEO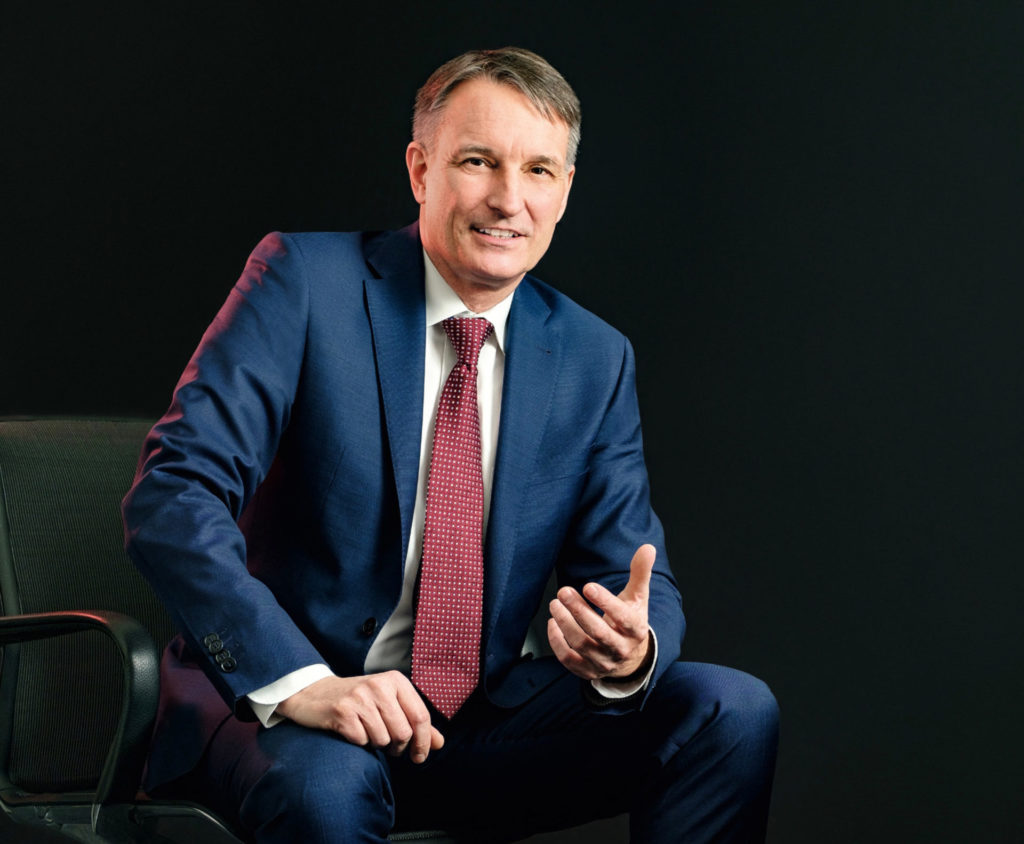 We set the course for our long-term positioning in the difficult year 2021 and defined sustainability as a core value.
Dieter Siegel, CEO
Order backlog
(as of Dec 31 in Mio €)
Rosenbauer Annual Report 2021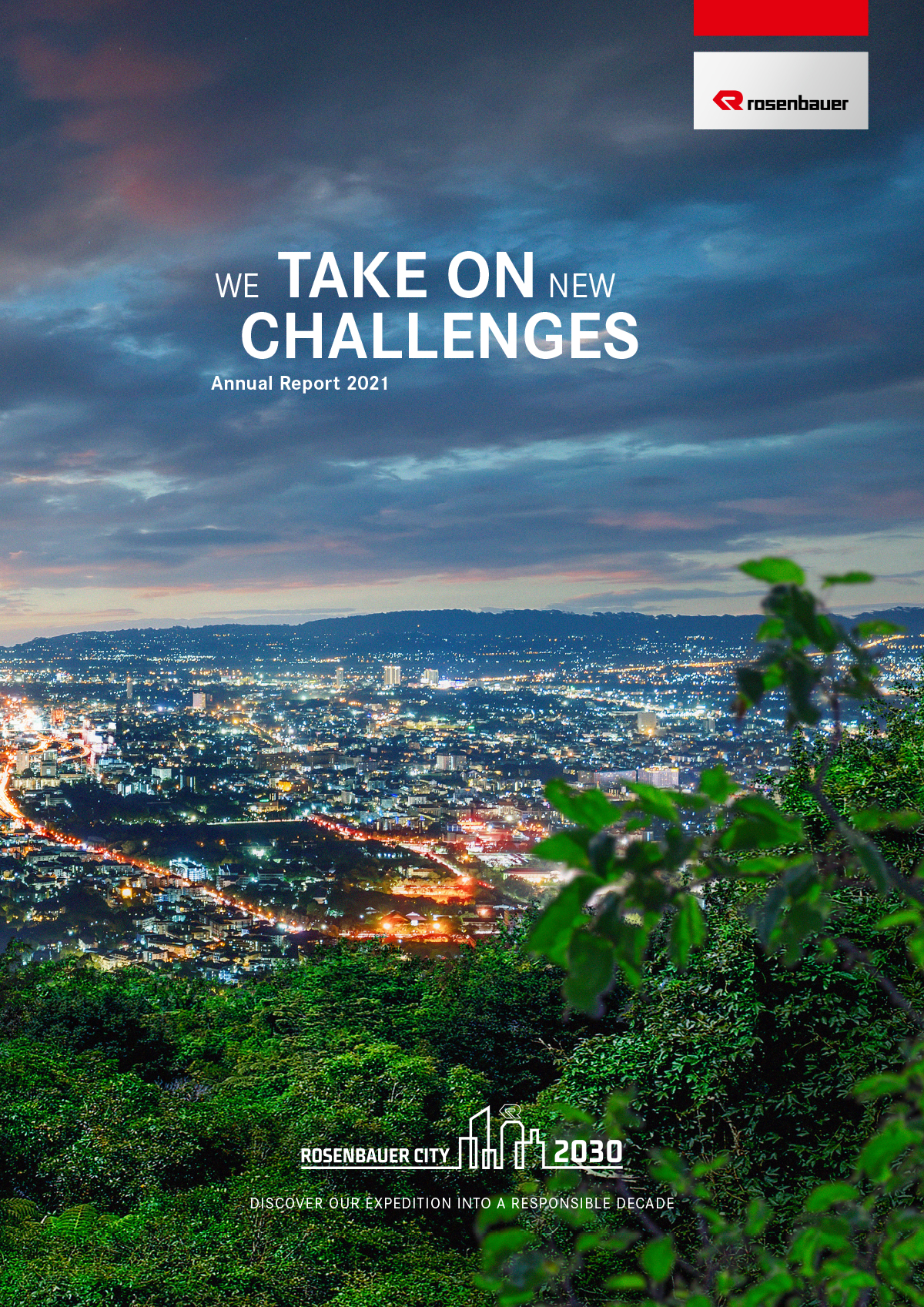 Download the complete annual report as PDF here.
Load selected chapters
Download selected chapters of the current annual report as PDF files.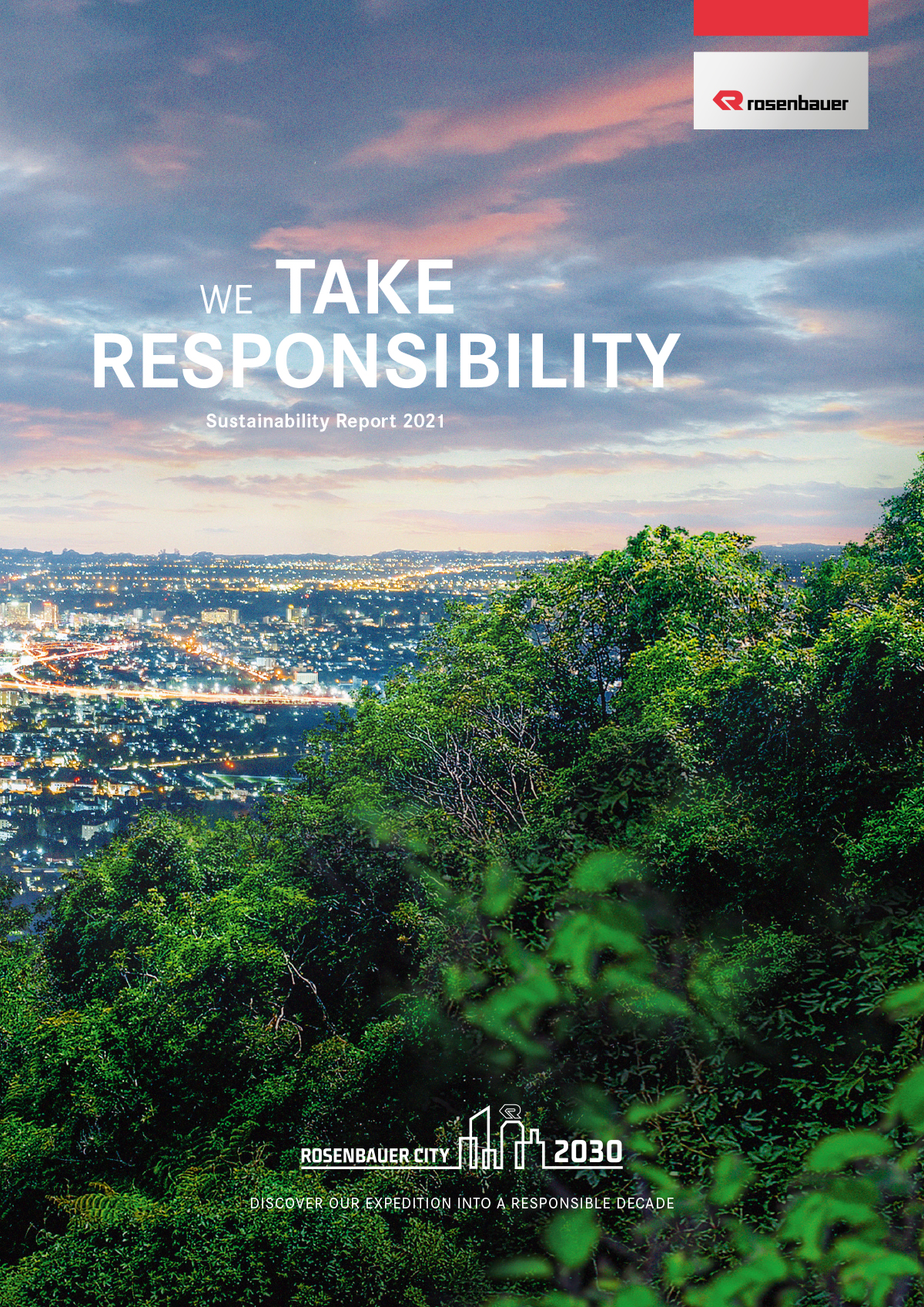 Download the sustainability report as PDF here.